Mobilogic Corporate Management Team and Key Associates
Mobilogic's software development expertise is complemented by strong partnerships with it's staff as well as other field service software industry professionals. These alliances allow Mobilogic to provide it's clients with the expertise and most up to date software technology solutions available. This provides Mobilogic's customers with the competitive edge they need in today's demanding business environment.

Chad Posladek. Developer- Owner
After receiving his degree in Electrical Engineering from the University of Kansas, Chad began to develop software applications in the 1980's. Chad helped to deliver the initial S2000 Field Service Software application as a single user DOS application in 1984, and the complete S2000 Windows application along with Dan Horsch.

Dan Horsch. Developer-Owner
Dan began his software development working with Chad with a focus on mobile communications. With his degree in Electrical Engineering, Dan initially worked for both Motorola and Anderson Consulting in communication. Dan formed Mobilogic with Chad in 1995 and together helped to design the S2000 Field Service Software Windows products.
Dave Jackson, Developer 
Dave has over 25 years of software development experience, including his work on field service desktop applications in the early years of Mobilogic.  After working in several different industries on desktop, web and mobile applications, Dave has come full circle and rejoined Mobilogic. He brings his valuable experience to help with maintenance, custom development and product enhancements as well as new product development. An avid fan of live music, Dave and his wife Rosemary can be found at any number of venues throughout the KC metro.

Janice Finkle, Customer Service Manager
Janice received her BA Degree from Wilmington College in Ohio in 1993 and has since gained experience in many areas of many service operations working with inventory control, purchasing, dispatch, and in office management. She has over 20 years experience in customer service. Janice joined the S2000 Field Service Software staff during a move from Ohio in early 1999 where she had worked for an HVAC company in Cincinnati utilizing the S2000 Field Service Software. Today Janice is an integral part of Mobilogic heading up their in house support team  for FieldOPS and FieldDesk Mobile implementations.

Randy Cherry, Training and Development Associate
Randy Cherry has over thirty years experience in the Mechanical Contracting Industry. In 2000 after owning and operating a mechanical contracting business for seventeen years he had the opportunity to work for one of S2000 Field Service Software's initial customers and implement their S2000 DOS to WIN conversion. In 2006 he became an employee of S2000 Field Service Software. In 2008 he started the RGC Group, LLC focusing on Management and Software Consulting and Process and Procedure Analysis, including software sales, custom Crystal Reports, file conversions, onsite consulting/training, web training and classroom training.
Carol Horsch, Account Manager
Carol is an account manager at Mobilogic focusing her efforts on customer communication and marketing efforts.  Carol brings over 10 years of sales experience to Mobilogic, primarily at Sprint, where she served as an account manager.  Carol is a graduate of Kansas University.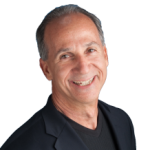 Paul Jacques, Sales and Marketing Associate
Paul has been representing field service and construction software solutions for 34 years assisting over 1200 contractors with new software and training nationwide. He is the CEO of Partners Group Ent. Inc specializing in helping contractors review and implement new software solutions in their office and field. Paul has represented in past several leading service and construction software products including; Timberline Systems, S2000Win from FFS and Davisware, Master Builder Software from Intuit and Software Shop System. Paul currently represent's the leading field service software designed by Mobilogic, Inc including their FieldOPS and FieldDesk Mobile Software.
Barbara Johnson, Office Manager
Barbara worked primarily in the radio industry after earning her journalism degree from the University of Kansas.  She joined Mobilogic in the early years doing voice work for touch tone interfaces for mobile timestamps.  More recently Barbara has been the primary bookkeeper and office manager.