Mobilogic Field Service Software will help to streamline your entire office and field operation to increase productivity and cash flow.
FieldOPS Service Software is one of the most complete and easiest-to-use software solutions available for your company. It will help save you valuable time and eliminate costly duplicate entry. Our customers report an average increase in overall efficiency between 20-30% using FieldOPS. FieldOPS service software easily organizes your entire service installation operation through to your financial accounting. With world class customer service, Mobilogic has been creating service software solutions for thousands of users since 1987.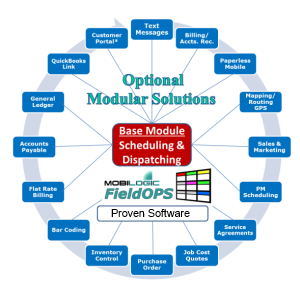 WATCH VIDEO – Choose the specific software modules that you need for your office and field operations.
Why FieldOPS is the Best Field Service Software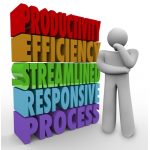 Simple Scheduling and Dispatching Calendars – Everyone has access to the electronic white-boards for scheduling which improves customer service.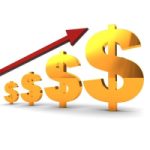 Faster Billings and Increased Cash Flow – Results in increased profitability by eliminating the wait for paper work orders to be turned into the office.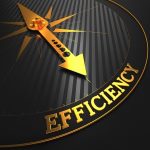 Mobile Access to Customer History and Equipment – Saved valuable office staff time searching files for prior job and equipment information.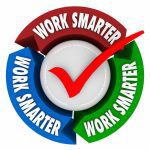 Eliminates Duplication and Paperwork Nightmare – Create a work order and watch it flow seamlessly from scheduling to billings and invoicing.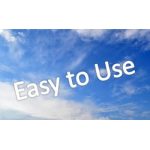 Proven State-of-the-Art Field Service Software  Simple to use. Easy to learn.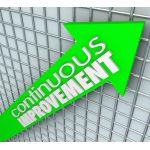 World Class Support and Professional Training Services – Onsite and online training assistance and services.