Mapping, Routing and GPS Options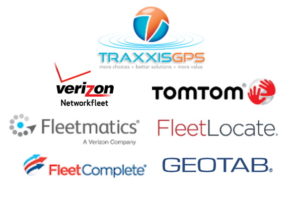 The FieldOPS Service Dispatch Software provides a special MapTools mapping software with optional GPS Partner Providers interfaces to help you route your technicians more efficiently. They are power tools for dispatching, scheduling, routing and controlling expenses.
The MapTools module works seamlessly with your dispatch board and Google Maps software to provide real-time mapping of your service and installation work orders. With an approved GPS Service Provider you can also view your work order and location of your technicians on the MapTools generated map.
MapTools will help optimize your work order routing by allowing you to view map locations for your open work orders from your dispatch boards for today and future days. Better scheduling and routing of your employee's work orders saves both gas and travel time expenses. More field efficiency also leads to greater profitability for your company.
Both assigned and unassigned work orders may be viewed as landmarks on  your maps. As an example the Service Department work orders may be viewed as triangles while the Installation Department work orders might be shown as circles. View work orders on your dispatch board for future dates as well to optimize your routing plans.
The FieldOPS Dispatch Scheduling Software with MapTools may be used by multiple computers  and viewed using dual monitors. The dispatch board and MapTools both show the same highlighted work order information at the bottom of the screen as well as the same time stamp color for the today.
As you assign your work orders by group and date on the dispatch board, they will also appear on your MapTools map by group and date. Like the dispatch board, Mobilogic's MapTools provides separate tabs at the bottom of the screen for quick access by date. This provides the flexibility to prepare routes for future dates.
You may select to show one, some, or all employees' open work orders on your map at one time. Simply right click on an employee to get these options. The first three are similar to the dispatch board. The other options relate to this employee on MapTools.
Employee's homes associated with your dispatch boards along with your vendors from your Mobilogic FieldOPS Software can also be shown as landmarks on your maps.
MapTools helps you to quickly locate a work order on your maps. By highlighting a work order the landmark will show with a yellow highlight on your map.
MapTools also provide the same familiar right click ease of use found in your FieldOPS. Simply right click on a highlighted work order in MapTools to quickly access the same work order options. Changes made in MapTools will affect your dispatch board automatically.
Time stamping today's work order's on your dispatch board will present the same assignment on your work order map landmark simultaneously.
MapTools also provides multiple views by dispatch board group and by date for quick and efficient planning and routing,
All of Google Maps features are also available including finding points of interest like the nearest gas station, park. hotel, etc.
Mobilogic includes one year of annual software maintenance and telephone support for MapTools.
Map Tools is supported for computers running Windows 7, 8 and 10  operating systems.
(Note: Google Maps and GPS Services are not included with your Mobilogic MapTools Software. Contact your Mobilogic representative for additional information.
With MapTools you have the option of using the software with or without a GPS Partners Provider. When using one of our approved GPS Partner Provider's services, your MapTools Map will display your vehicle locations as landmarks on your map along with your work order landmarks.
If you would like to see the location of your vehicles on the map in MapTools, you will need to choose one of the following approved GPS Partner Providers along with the MapTools GPS Interface module to access your GPS vehicle locations on your MapTools maps.
To learn how the FieldOPS Service Dispatching Scheduling Software can help your company to be more productive, efficient and streamline your entire operation, contact us today for your Free Software Review