Commercial Food Equipment Service Software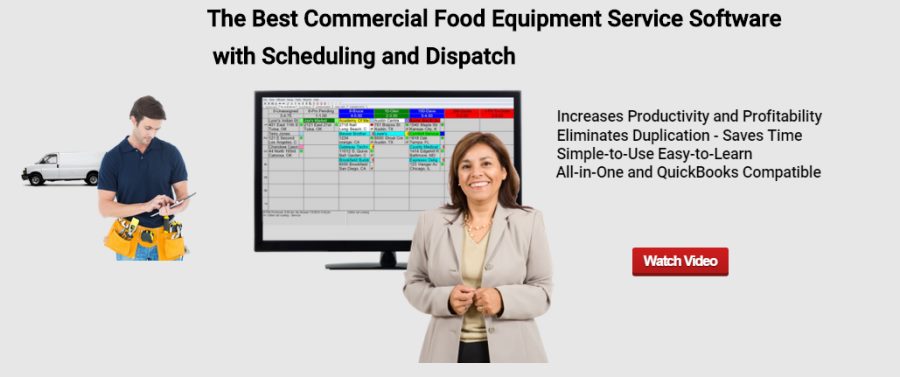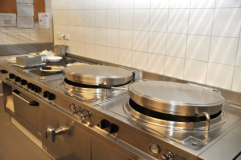 Are you looking for a commercial food equipment service software with service scheduling and dispatch that allows you to track all of your kitchen equipment,  service work orders, installations, purchase order, inventory,  and preventative maintenance agreements?
Several CFESA members currently use this Commercial Food Equipment Service Software to streamline this entire process making it very easy to manage daily operations. We electronically schedule, track, and dispatch calls by work order and technician and even by branch. We can make it easier and also process Parts Sales and track your warehouse inventory and service trucks as well.
Mobilogic FieldOPS's Food Equipment Service Software dispatched calls may also be mapped using Mobilogic's MapTools and GPS tracking solutions to increase efficiency and reduce fuel costs. This allows you to view a graphical display of your service trucks and calls to reduce travel cost and time. You can easily invoice with custom billing rates that are very flexible by type of call, type of equipment, or customer (even locations). FieldOPS generates tech productivity and customer profitability by location and even customer equipment. Service contract warranties may be billed at the time of service or automatically on a scheduled basis and provides a high degree of flexibility.
The Mobilogic FieldOPS Enterprise solution is modular allowing customers the ability to expand as required. A new Commercial Food Equipment Service Software customer can start with the basics of Scheduling and Dispatch and Preventative Maintenance Scheduling modules for scheduling and tracking all of their customer equipment PM's and service work orders. They could then add additional software modules like service contracts, with complete accounting or link it to their existing QuickBooks. Management reporting and custom forms provide maximum flexibility with the full use of Crystal Reports.
A typical commercial food equipment service company using  the Mobilogic FieldOPS Commercial Food Equipment Service Software might start with the following modules depending our their unique needs: Scheduling and Dispatch,Parts Ordering, Inventory and Purchasing Control, PM Agreements, and Billing/Accounts Receivable. Our Accounts Payable and General Ledger may also be added or one of our accounting links for: QuickBooks, MAS90/200, Peachtree, Business Works or Oracle Software. We also provide professional implementation and onsite training services along with world-class telephone assistance services.
Call us today or click here for a personal needs analysis or free software demonstration of the leading Mobilogic FieldOPS Commercial Food Equipment Software. Call (800) 995-9811