Air Compressor Scheduling Dispatch Service Software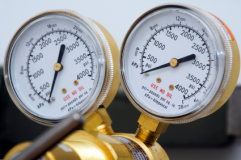 Are you looking for an easy-to-use  Air Compressor Scheduling Dispatch Service Software that fully integrates all of your office and field service operations? The Mobilogic FieldOPS software is designed for air compressor service companies with modular options to fit your specific software needs. Schedule a personal demonstration today.
A typical air compressor company might consider streamlining their operations including: Inventory Control (with the ability to look up equipment serial #'s), Preventative Maintenance scheduling by customer and equipment item with multiple tasks, Dispatching/Scheduling with full history by customer equipment, Parts Sales with quotes and special discounts, Installation Jobs with quotes and progress billings, Warranties/Service Agreement contracts with profit generation and automatic renewals, Purchasing for specific jobs, or for drop shipments, or for inventory, plus all accounting including Accounts Receivable, Accounts Payable, and General Ledger that can be departmentalized or even broken down by branch.
Rentals can also be tracked with movement of customer equipment from one location to another maintaining the history. Our customer billing rate tables are more flexible and easier to use than any other software plus our management reporting is more robust and flexible with the full use of the popular Crystal Reports Software.
A typical Air Compressor Distributor might start with the following FieldOPS Air Compressor Scheduling Dispatch Service Software modules: Field Service Scheduling and Dispatch, Parts Sales, Inventory and Purchasing Control, Preventative Maintenance Scheduling and Agreements, Job Cost/Quotes, and Billing/Accounts Receivable. Our all-in-one accounting with Accounts Payable and General Ledger may also be added or one of our accounting links provided for Quick Books, Peachtree, MAS90/200, Business Works or Oracle Software.
Mobilogic FieldOPS provides a modular software solution with the Air Compressor Scheduling Dispatch Service Software tailored for your specific needs.
Contact us today to schedule your personal software needs analysis and a free software demonstration of the leading Mobilogic FieldOPS Air Compressor Scheduling Dispatch Service Software.